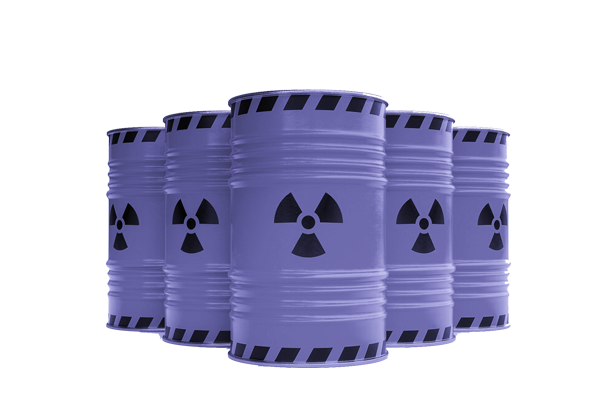 Transportation of chemical products is characterized by high requirements for transportation safety, compliance with measures to prevent the impact of cargo on human health and the environment. Also, the transportation of chemicals is invariably accompanied by the preparation of a large package of documents that indicate the hazard class and other important information. To comply with all these conditions, as well as to correctly draw up a transport and logistics scheme is the main task of the carrier. And only in this case, the cargo successfully reaches its destination, and at the same time, the financial burden on the client is of an adequate level.
The Fahrwest Logistics company (Poland) has been engaged in the international transportation of chemical cargoes for several years. We transport from Europe to Asia, the countries of the Caucasus, Ukraine and Moldova, as well as back to Europe – Poland and other EU countries – a wide range of industrial chemicals. We carry out not only the delivery of chemical cargoes in full compliance with legal regulations, but also offer a wide range of related services – organization of delivery, customs clearance, warehouse services, preparation of certificates and much more.
Furthermore, we have successfully completed dozens of orders and continue to fruitfully cooperate in the transport and logistics sector with enterprises in the processing and oil industries, agriculture, construction and metallurgical sectors, with manufacturers and distributors of food and beverages.
Features of cargo transportation of chemical products
The peculiarity of cargo transportation of chemical products is that the goods:
divided into dangerous and safe substances:
may be in liquid, gaseous or dry form;
often require compliance with special temperature and other conditions;
transported in special vehicles, must be marked.
Compliance with all conditions is important not only in terms of safety for people and the environment, but also to preserve the original characteristics of chemical products. That is why it is very important to think over the entire transport and logistics chain in detail.
Transportation of chemical products by Fahrwest Logistics
We practice an integrated approach to the organization and direct delivery of chemical cargoes. Turnkey transportation includes:
selection of the method of transportation (tanks, barrels) taking into account the characteristics and hazard class of the cargo;
development of a route that satisfies the timing, requiring minimal costs, possible, taking into account the hazard class of the cargo;
preparation of a package of documents for the transportation of chemical cargoes and their passage through customs;
control of marking of machines, if necessary – providing support.
Delivery of chemical products from Poland and to Poland is carried out by specialized vehicles. Our drivers are experienced employees who have undergone special training. Lawyers, managers, customs brokers are familiar with the entire bureaucratic chain, which allows you to quickly prepare supporting documentation. Packing and temporary storage of goods in warehouses (if necessary) is carried out taking into account international instructions and requirements.
For each specific case, we select the optimal solution, providing the client with maximum preferences and benefits. In addition, the cost of the service is calculated on an individual basis, based on the approved tariffs. Our clients pay only for the services they actually receive.
What do our clients get?
Those manufacturers or buyers of chemical products who turn to us for transport and logistics services may not be distracted by the issues of transporting goods. Our customers work quietly, and we take care of delivery, loading, unloading and much more.
We always comply with the terms of delivery stipulated by the contract, which is confirmed by numerous reviews of our partners. This allows customers to avoid production downtime, to eliminate the accumulation of excess raw materials in warehouses.
You can always find out the status of cargo transportation, since all cars that go on a flight are equipped with electronic tracking systems.
We strictly comply with international standards, as well as the requirements for the transportation of specific goods, so all products are delivered to the final recipient without changing the original operational and technical characteristics.
You can contact us by phone to discuss the terms and details of cooperation, as well as leave input data for a preliminary calculation of the cost of the service. The manager will answer your questions and provide an estimate for the transportation of chemical products as soon as possible. Today, we are ready to start working on your order. Call!