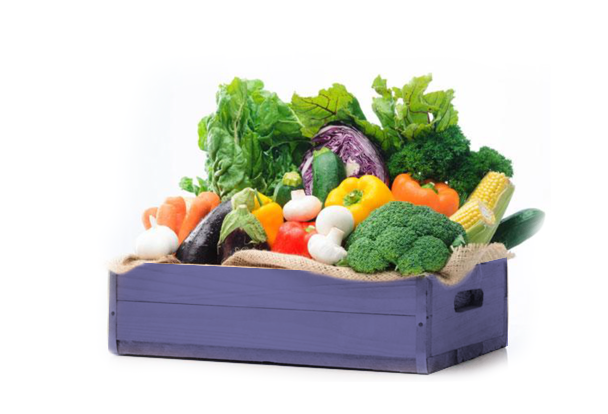 Cargo transportation of food products is a demanded logistics service, which is used not only by manufacturers, but also by distributors, direct outlets that do not have their own truck fleet. At the same time, this type of activity requires experience, technical and human resources from the carrier.
The main feature of the cargo transportation of products is that this cargo:
has a limited shelf life, so it must be delivered from warehouses without delay, according to an agreed schedule;
in some cases requires compliance with the temperature regime during transportation;
requires strict adherence to sanitary and hygienic standards;
provides for the safety of the original packaging without any damage.
Only if these conditions are met, can we say that the delivery was successful, and the products were transported safe and sound. Fahrwest Logistics (Poland) offers turnkey food transportation services, which provides for the organization of a full range of measures for the delivery of goods from the sender's warehouse to the recipient's warehouse.
Features of the transportation of food
All cargoes from the category "Food" can be conditionally divided into perishable products and products with a long shelf life.
Cereals, pasta, sunflower oil, salt and sugar, canned products can be stored in warehouses for several months. Due to the extended shelf life, products from this category do not require urgent delivery. However, there are still requirements to comply with the temperature and humidity conditions during transportation, as well as careful loading and unloading in order to avoid compromising the integrity of the package. Deliver packaged products in boxes, bags, on pallets.
Perishable products have a limited shelf life, require mandatory compliance with special temperature and humidity conditions during transportation. To ensure compliance with the requirements, transport companies for the transport of food products use special vehicles equipped with climate control, for example, isotherms, refrigerators. Such products include milk and dairy products, meat and sausages, eggs, fresh vegetables, fruits and berries, semi-finished meat products.
Fahrwest Logistics strictly complies with the regulations in force in Europe and offers the delivery of products of any commodity group from Poland to other EU countries, to Ukraine and Moldova, Asia, the Caucasus, and also in the opposite direction to Poland. We offer not only a high level of service, but also favorable rates. The cost of cargo transportation is calculated individually for each batch, depending on the following factors:
type, nature, volume of cargo;
type of packaging;
distance and route complexity;
special transportation requirements.
Our specialists carefully consider the transport and logistics scheme in order to minimize the price for the client.
Why should transport food be trusted to professionals?
The legislation of all developed countries strictly regulates the working conditions of transport companies in the field of food transportation. The EU has uniform rules, therefore, as a rule, there are no particular difficulties in the delivery of goods from Poland to other member countries. However, when exporting food products from Poland to Ukraine, Moldova, the countries of Asia and the Caucasus, a company that does not know all the nuances of its activity may experience difficulties. Only those carriers who have the necessary technical resources, professional staff of employees of various specialized professions – logisticians, managers, drivers, warehouse workers, forwarders are able to cope with the task.
How do I book product transportation with Fahrwest Logistics?
Fahrwest Logistics offers the following cooperation algorithm:
Voice the input data to the manager – the characteristics of the cargo, its volume, storage conditions and the expected transportation time.
Specialists select a vehicle taking into account the announced characteristics, sanitary and hygienic requirements, and other conditions.
The manager calculates the cost of services according to the tariffs.
After agreeing on the details with the client, a contract is signed.
Preparation of accompanying documents, cargo insurance, if necessary – storage in a warehouse, repacking, weight control and other warehouse services.
Loading operations, direct transportation, unloading at the consignee's warehouse are carried out.
We strictly comply with sanitary and hygienic standards, agreed delivery times, the Customs Code and other legal requirements. Call to find out more and arrange Fahrwest Logistics' comprehensive food trucking service.
About company
If you are looking for a reliable transport and logistics partner, we invite you to use the services of Fahrwest Logistics. We have been working in the field of domestic (Poland) and international cargo transportation for several years and confidently occupy a leading position in this segment of activity.
We are trusted:
enterprises-manufacturers of food and industrial groups of goods;
distributors operating in the segment of export / import of products to Europe and from Europe through Poland;
companies that work in the field of trade, warehouse services.
The main feature of our activity, which favorably distinguishes us from competitors, is an integrated approach. We not only have a large own fleet of vehicles, consisting of vehicles of different carrying capacity, type, and specifics. We offer turnkey transport and logistics services. This means that our clients can count on:
quality logistics;
forwarding services, including transportation, legal support, if necessary – security, customs clearance of goods;
warehouse service taking into account the requirements for the goods, involving temporary storage, packaging and repackaging, weight control, labeling and much more;
direct international and domestic transportation of goods of any kind, volume;
establishing the delivery of goods according to the schedule on a regular basis;
transportation of products in special conditions;
cargo insurance at favorable rates;
loading, unloading, cargo control in transit through electronic services.
The map of the direction of our transportation is so extensive that it includes several dozen countries. And an integrated approach and service of the "from warehouse to warehouse" type makes our company extremely popular in the professional segment. We are trusted, and we make every effort to justify the trust of our customers.
Our resources
It would be difficult for Fahrwest Logistics to maintain a leadership position in the rapidly developing market of transport and logistics services, if it were not for the enormous resources that we do not stop growing.
The company's own fleet consists of cars:
different carrying capacity – from small vans to powerful trucks capable of transporting large consignments of goods at a time;
for various purposes – dump trucks, tents, isotherms, refrigerators.
This allows us to transport absolutely any cargo, including bulk, dangerous, oversized, and project. And in order for the transportation to be successful, it is organized by competent specialists:
managers, logisticians, dispatchers;
customs brokers and lawyers;
drivers and forwarders;
loaders and warehouse workers;
representatives of other related fields of activity.
Thanks to the teamwork of professionals, we manage to solve all bureaucratic issues, organize cargo transportation and directly deliver it on time, safe and sound.
Our goal is to bring the transport and logistics service to a new level, completely freeing customers from the issues of cargo delivery. We take upon ourselves the solution of all, even the most complex tasks of cargo transportation, we deliver goods to places where they cannot be transported by other modes of transport – by train, by plane. And there has not yet been a case that we did not offer the client a variant of their solution that is beneficial for him. For this we are appreciated, we are trusted, both standard and expensive, and rare cargoes, they return to us and conclude long-term contracts.
Our prices
One of the main advantages of our work is a flexible pricing policy. We do not offer fixed rates to our clients, preferring individual pricing. You can be sure that your estimate will not contain hidden services, calculations at inflated rates. In addition, we work out the route in detail to minimize costs. And the organization of delivery is carried out by employees of one company. This favorably affects the price of cargo transportation in Poland, Europe and other countries.
Guarantees
The main guarantee that we provide to our customers is the timeliness and safety of cargo transportation, their complete safety, and protection from any external influences. Also, our customers can be sure that after signing an agreement with Fahrwest Logistics, its terms will remain unchanged and will be fully fulfilled by the carrier.
You can learn more about us and our activities by reading our customer reviews. We also invite you to get to know us better by contacting us by phone or visiting the company's office in Poland. We will be happy to answer any relevant questions, as well as make a preliminary calculation of the cost of transportation for a specific batch of products.