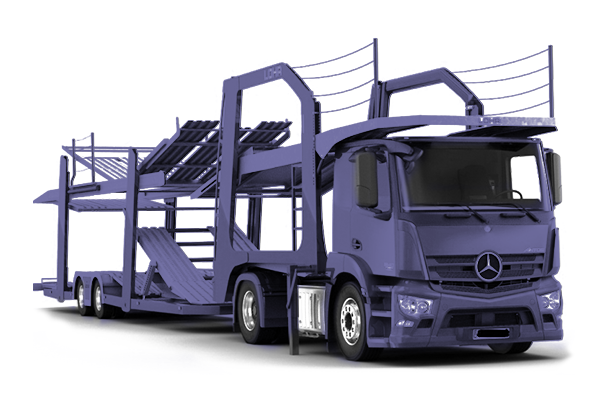 Even taking into account the difficult road situation, the delivery of goods in Poland by road remains the most profitable type of transportation.
This is explained by:
high cost of transportation by rail or air;
developed network of highways, availability of places with limited traffic;
the possibility of delivering goods on a "from warehouse to warehouse" basis to Krakow, Gdansk, Szczecin, Lublin, Warsaw and any other cities;
the ability to pick up a car, taking into account the nature of the cargo – closed tent, isotherm, refrigerator;
a simpler list of accompanying documents than in the case of rail or air transport.
At the same time, road transport in Poland has its own specifics. Ignoring rules and details can lead to downtime, delay delivery. This, in turn, often leads to cargo damage, breach of business obligations and financial loss. Contract with a reliable company, which within the framework of professional activity carries out road transport in Poland and understands all the intricacies and nuances, allows you to avoid such risks. This mutually beneficial partnership ensures that the cargo will be delivered to its destination on time and in full safety.
Cargo delivery from Poland: fast and reliable
If you are interested in trucking from Poland, please contact the company «Fahrwest Logistics». We are selected as a transport and logistics partner for several reasons:
The company has at its disposal a large fleet of vehicles: from light-duty vans (1.2 tons) to trucks capable of transporting large volumes of products and raw materials in a single flight. We will pick up the right transport, and you do not have to pay for «air».
We provide all kinds of cargo delivery services – liquid, bulk, oversized, dangerous, temperature demanding and other. We can transport both a small batch of goods on pallets or in bags from the manufacturer's warehouse to the buyer's warehouse, and the whole factory to a new location, expensive equipment, chemical reagents (ADR) or perishable cargo (vegetables, fruits, flowers, dairy and meat products).
We take care of the process of registration of accompanying documents, as well as offer the services of an experienced forwarder. The company is ready to provide the services of a customs broker in case of import or export of goods.
We offer cargo insurance services.
Transport for loading is served strictly according to the schedule. We provide prompt loading and unloading.
Our managers control the road transport process by means of GPS system overall route, therefore any surprises are excluded.
Personal manager for regular customers. Specialist «leads» the customer «turnkey».
What do our clients get?
Our numerous clients have already managed to evaluate full service and individual pricing. This means that owners and managing directors of companies cannot be distracted from business to solve transport and logistics problems. We take care of all questions related to the execution of documents, selection and delivery of transport, development of optimal route and escort. Your cargo, regardless of its nature, weight and dimensions, is guaranteed to be at your destination in one piece and within the terms set by the contract. Moreover, the price of the service will be the most advantageous, because we reduce the costs of our customers by eliminating empty mileage.
How much is the cost of trucking in Poland?
The cost of the question is what interests each of our clients in the first place. The cost of services is calculated for each of our partners individually. It depends on such factors:
Character, weight, cargo dimensions.
Length of the route.
Delivery Time.
Special conditions (escort, special documents, additional security measures).
To find out the cost of a Polish truck shipment, please contact our manager by phone. It is enough to provide input data for the specialist to make a preliminary calculation of the service. After signing the contract, the cost will remain unchanged.
Order trucking to Poland
You can order a trucking service to Poland online on the website or by phone. The company's specialists are always ready to discuss the details of the route, to tell about additional services, for example, the terms of preparation of supporting documents, insurance rates. No unnecessary conversations, short and on business – the advice of a competent manager will help you to make the right transport and logistics choice!