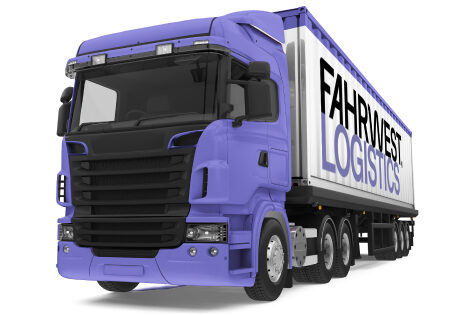 Fahrwest — freight forwarding company
If you are looking for a reliable logistics partner, we invite you to use the services of Fahrwest Logistics. Fahrwest Logistics provides customers worldwide with high quality logistics service, becoming a leading company in this field.
We are trusted by:
manufacturing enterprises of food and industrial groups of goods;
distributors operating in the segment of export / import to Europe and from Europe across Poland;
companies operating in the field of trade, warehouse services.
The main advantage of our services is an integrated approach. We have our own car park, consisting of vehicles of different carrying capacity, type, specifics, and we also offer turnkey transport and logistics services. This means that services we offer include:
high quality logistics;
forwarding services, including transportation, legal support, if necessary – security, customs clearance;
warehouse service, involving temporary storage, packaging and repacking, weight control, labeling and much more;
direct international and domestic transportation of any type and volume of cargo;
arranging delivery according to the schedule on a regular basis;
transportation of products in special conditions;
cargo insurance at the best rates;
loading, unloading, cargo control on the way via electronic services.
The map of our transportation directions is so extensive that it includes dozens of countries. An integrated approach and "from warehouse to warehouse" service make our company extremely popular in the professional segment. We are trusted, and we do our best to justify the trust of our customers.
Resources
The company's own car park consists of vehicles:
different carrying capacity – from small vans to trucks that can carry large consignments of goods at a time;
for various purposes – dump trucks, tents, isotherms, refrigerators.
This allows us to transport all types of cargo, including bulk, dangerous, oversized, and project cargo. Our experts will help you organize a successful transportation:
managers, logisticians, dispatchers;
customs brokers and lawyers;
drivers and forwarders;
loaders and warehouse workers;
representatives of other related fields.
Thanks to the teamwork of professionals, we manage to resolve all issues, organize cargo transportation and carry out direct delivery on time, safe and sound.
Our goal is to bring transport and logistics services to a new level. We solve even the most complex tasks of cargo transportation. We deliver cargo to places where it cannot be transported by other modes of transport – by train, by plane. We always offer best solutions to our clients. Therefore, we are entrusted with the transportation of both standard and valuable or rare goods.
Prices
One of the main advantages of our work is a flexible pricing. We do not offer fixed rates to our customers, preferring individual pricing. You can be sure that your quotation will not include hidden services and overpriced charges. In addition, we plan the route in detail to minimize costs. Also, the organization of delivery is handled by employees of one company. It has a positive effect on the cost of delivery to Poland, Europe and other countries.
Guarantees
The main guarantees that we provide to our customers are the timeliness and safety of cargo transportation, complete safety and protection from any external influences. Also, our customers can be sure that after signing an agreement with Fahrwest Logistics, its terms will remain unchanged and will be fully accomplished by the carrier.
Learn more about us from our customer reviews. If you have any questions about Fahrwest or are interested in further information about our services, please contact our team by phone.