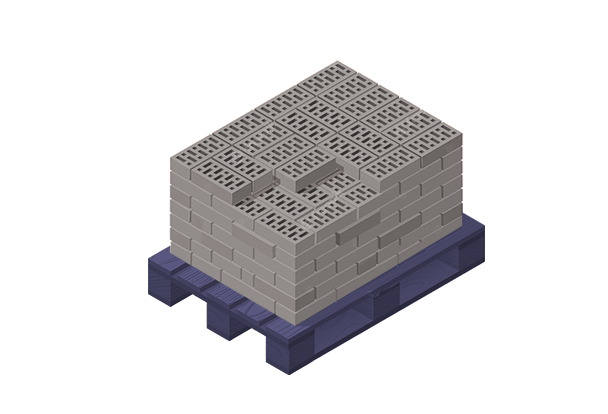 The company "Fahrwest Logistics" (Poland) inexpensively offers services for the transportation of building materials. Delivery of goods is carried out from the countries of Asia and the Caucasus, Moldova and Ukraine to Europe and in the opposite direction – from Europe through Poland throughout the Eurasian continent.
Building materials are used for construction and installation and repair work. For the construction of buildings and structures for various purposes, lumber, building mixtures and fittings, panels and blocks, metal structures are needed. Transportation of building materials is carried out taking into account their type, weight, dimensions. The main types of products for construction and repair:
Loose (sand, crushed stone, cement).
Perishable (multicomponent compositions, suitable subject to being in a certain state of aggregation).
Fragile (tiles, bricks, paving stones, glass).
Heavy and large-sized (metal structures, lumber).
Transportation of building materials by road is one of the most profitable ways. Among the advantages of road freight transportation, it is worth noting the high speed, the ability to deliver the type "from door to door" without the need to repeatedly reload goods from one vehicle to another.
Vehicle selection
Bulk materials, such as sand, crushed stone, gravel, are transported on dump trucks without packaging. To prevent loss of cargo while driving along the highway, covering materials are laid on top. Loading is carried out in bulk, unloading – in a similar way. The body of the dump truck rises and tilts, the load is poured onto the platform.
Transportation of building materials with large dimensions and heavy weight is carried out on flatbed trucks and trawls – open platforms. For transportation of bulky, heavy loads, trucks with a crane-manipulator are used, which greatly simplifies and speeds up loading and unloading operations. Drywall sheets are transported in covered vans with a large body area. Transportation of construction materials made of metal requires prior tying of products with metal tape or wire.
Ceramic, porcelain tiles and paving stones are classified as fragile goods. To prevent the formation of scrap, you must first pack the tiles and paving stones in a shipping container. When stowed inside the body, each shipping unit is securely locked to avoid shifting and damage while the truck is in motion. Construction transportation of bricks is carried out after the formation of shipping packages. It is unacceptable to exceed the weight of the package over the nominal load capacity of the pallet. It is allowed to transport bricks and tiles in technological stacks.
Features and rules
Transportation of building materials is carried out in accordance with technical regulations. For packaging, paper, fabric, polypropylene bags, cardboard boxes, plastic pallets and containers, polyethylene and other protective films are used to prevent surface damage. When transporting dry and pasty building mixtures, it is important to observe the climatic conditions (humidity, temperature), to ensure the protection of the cargo from the effects of precipitation and solar radiation. Ready-made solutions, for example, concrete, are transported in specialized tanks-concrete mixers. The cistern rotates to maintain the original specifications of the concrete until it is used on the construction site.
Where to order transportation of building materials
Fahrwest Logistics organizes the delivery of all types of cargo to Poland and other European countries, as well as from Poland and European regions. Transportation of building materials by transport is carried out taking into account the requirements of EU legislation and industry standards governing the transportation procedure. Benefits for our clients:
All types of related services, including packaging, labeling, batch picking, unloading and loading operations, liability insurance, forwarding support, warehousing.
Own vehicle fleet to provide each client with a truck in accordance with the type, dimensions and weight of goods. The fleet includes trucks with a carrying capacity of 2-22 tons, designed for the transportation of bulk, liquid, oversized, perishable and other goods.
Team approach to solving each problem. Lawyers, logisticians, managers, packers, drivers, forwarders are working on the project. The result is the choice of the optimal route (short and convenient), careful preparation for the flight, ensuring the safety and security of goods.
Affordable cost of services. The approved tariffs form the basis for calculating the final price. The cost is affected by additional services (security, cargo insurance). Fares depend on the distance of the destination and the type of vehicle.
We competently draw up accompanying documents, including customs declarations, permits and certificates, which allows us to cross state borders without delays and difficulties. All trucks are equipped with a GPS system to determine the location at any given time.